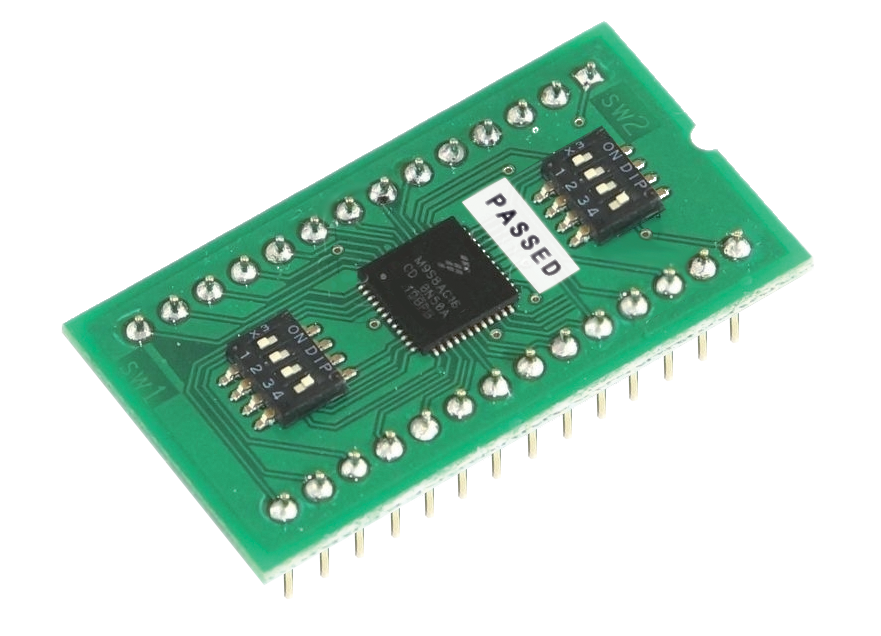 Introducing the Universal Security Chip

Nobody likes an emergency, but it's always good to know that when something happens, you're always prepared....
As well as having the necessary rubber rings and fuses in your first-aid kits for those nightmare moments (just before your tournament) what do you do if your WPC95 or WPC-S security chip goes bad (and they do)....

Instead of having to buy a security chip for all of your WPC95 and WPC-S pinball machines, by having just a single USC in your first-aid kit will enable to get your pinball machine up and running in no time and then allow you the necessary time to search for, find, order, take receipt of and install a genuine licensed security chip.
Easily programmed to any game (using DIP-switches) you'll have any WPC95 and WPC-S game up-and-running instantly, thereby not losing any valuable playing time on your prized machine!
Instructions on how to install the USC into your game can be found here.